From Our Kitchen to Yours!!
Join us for Health to Hope's very FIRST COOK ALONG! On February 23 at 7 pm, we will be cooking together healthy, yet tasty meals with our hosts Bianca Plant & Shanda Grimes!
Cook-Along with Steps:
#1 Pick up all listed ingredients on the flyer
#2 Join us on Facebook Live or Zoom by clicking the link:
https://us02web.zoom.us/j/86199548692?pwd=U1ZQbGxXdFZrcHAzM0pldXdlamZoQT09
#3 Bring your family together for a night of cooking together!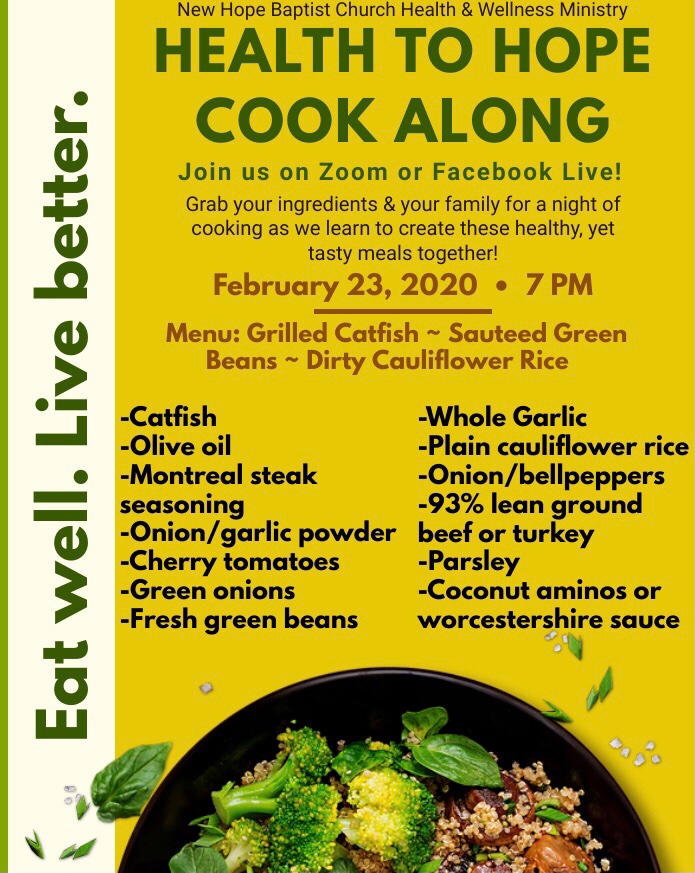 Click the blue button below to share this.