Loaded Shoebox Gifts for Christmas
Join and/or Participate in the Shoebox Gifting for this Christmas.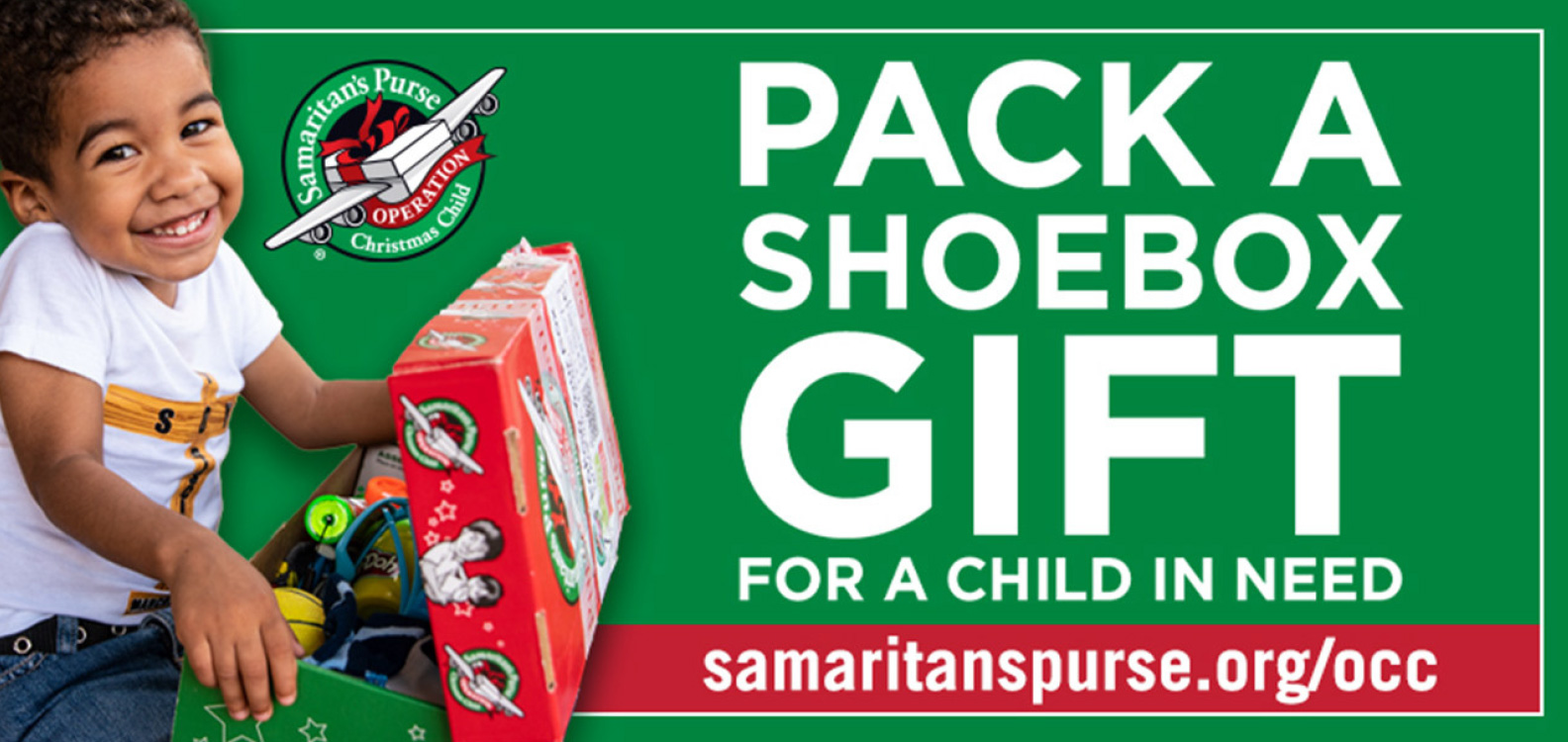 Teach your child about giving this Christmas
The mission of Operation Christmas Child is to demonstrate God's love in a tangible way to children around the world. Through this project, churches all over the world facilitate
the packing of shoeboxes to be sent to children in needy areas. Every shoebox is a tool for evangelism and discipleship. At Operation Christmas Child outreach events, children get to hear the Good News of Jesus Christ as they receive one of these prayerfully packed shoeboxes.



Sign up to Volunteer or Participate.




Packing Day:


Saturday, November 13th, 12:00-2:00 PM @ New Hope

The Youth Department is having a "Pack a Shoebox" event! Here's how it works:
RSVP by Nov. 10th by emailing ebonyholmes79@yahoo.com.
Decide if you are packing a gift for a boy or a girl.
Find a shoebox.
Select a medium to large "wow" item such as a soccer ball with a pump or stuffed animal, then fill it with other fun toys, hygiene items, and school supplies.(No candy, toothpaste, or gum). You can also include a personal note or scripture.
Bring your shoebox and items to the event. The Youth Department will provide wrapping supplies.
Masks and social distancing will be required.
Sponsored by the NHBC Youth Department
November 13, 2021
Click the blue button below to share this.