Thanksgiving Cook Along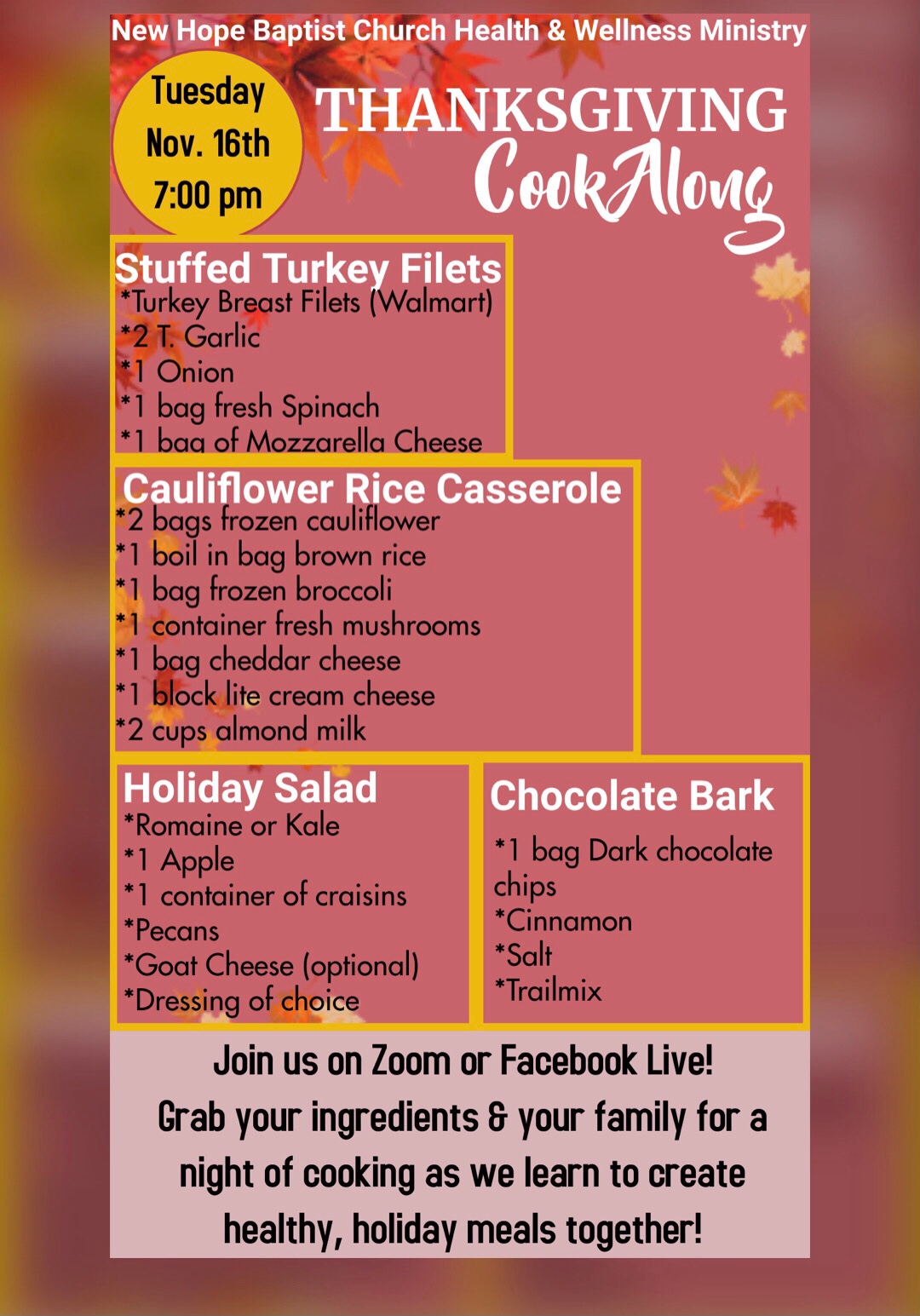 It's that time again! Health to Hope Presents:

The Thanksgiving Cook Along! Grab your family AND INGREDIENTS & join us for a night of holiday cooking together.
Join us on:
November 16th at 7 pm on
Facebook Live or Zoom

Zoom Link:
https://us02web.zoom.us/j/87329270704
November 16, 2021
Click the blue button below to share this.