The Black Church
Today in Church School as a capstone to Black History Month, we will explore The Black Church. Using scripture as the basis, and The Black Church documentary as a springboard, Sister Nettye Johnson will facilitate an interactive session covering elements of the Black Church's charge, rich history, far-reaching impact, and current challenges.

Tune in today at 10:00 am on New Hope Baptist Church's Facebook page and invite a few friends to participate in this live scripture and history exploration.

Don't miss this!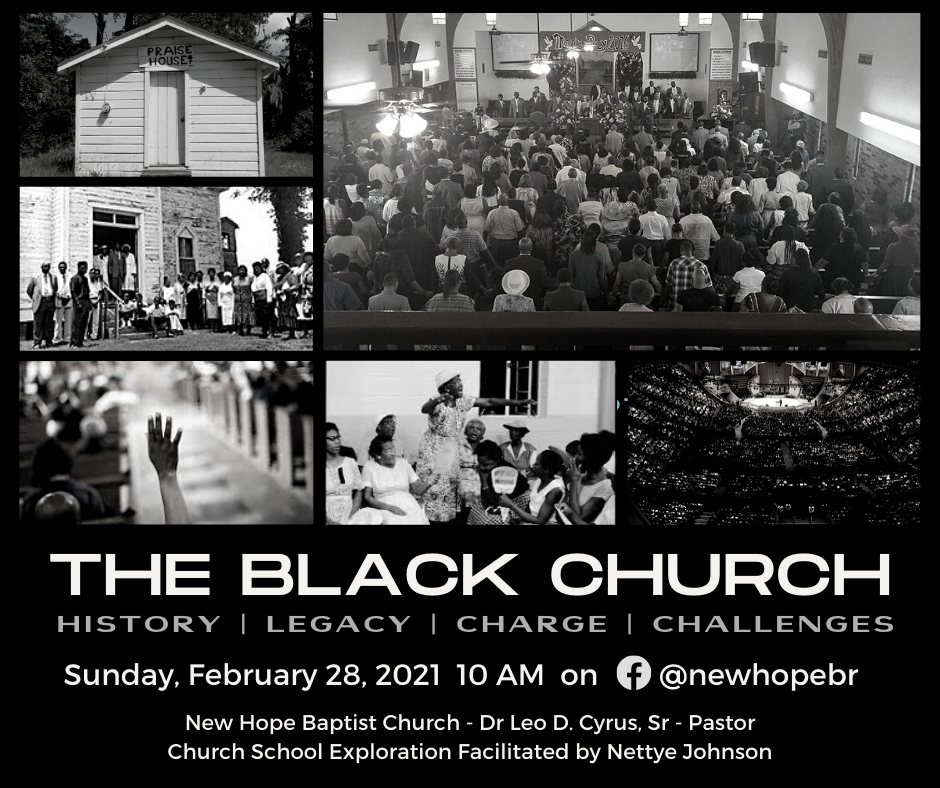 February 28, 2021
Click the blue button below to share this.