Book Signing for Bianca Plant
Bianca Plant, Co-Founder of Eating God's Way, Introduces Eating to Live: A Healthy Living Cookbook in conjunction with River Road African American Museum! Come out & enjoy Bianca Plant's cookbook signing along with tastings and a tour of this historical museum August 11, 2018, from 6:00 pm-8:30 pm. The museum is located at 406 Charles Street in Donaldsonville, LA.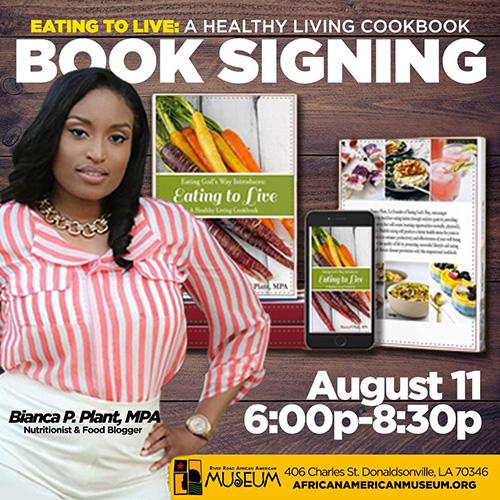 August 11, 2018
Faith Focused Podcast
Faith Focused Podcast
Sis. Nettye Johnson announces the launch of Faith Applied, a podcast designed to help believers engage their faith to improve their lives. This free podcast contains weekly conversations about our faith, mind/body wellness, purpose, and productivity. Let's listen and support our sister at http://faithapplied.today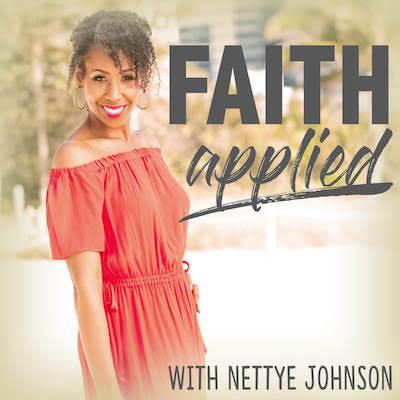 Ongoing
Annual Senior Citizen Luncheon
The Mission Ministry's Annual Senior Citizen Luncheon for ages 50 and older is scheduled for Saturday, August 18, 2018, at 11:30 a.m., at the Education Center. All members interested in attending are asked to please sign the sheet on the table in the vestibule.
August 18, 2018
NHBC T-Shirt
Gear up for Growth. Let's unite our congregation with, "I Love My Church" T-Shirts. To place your order see Cynthia Wheeler.

All sizes are available. Payments are due by Sunday, August 19th.
Children - S, M, L - $11
Adult - S, M, L, XL - $11
2X - 3X - $15

Makes checks payable to New Hope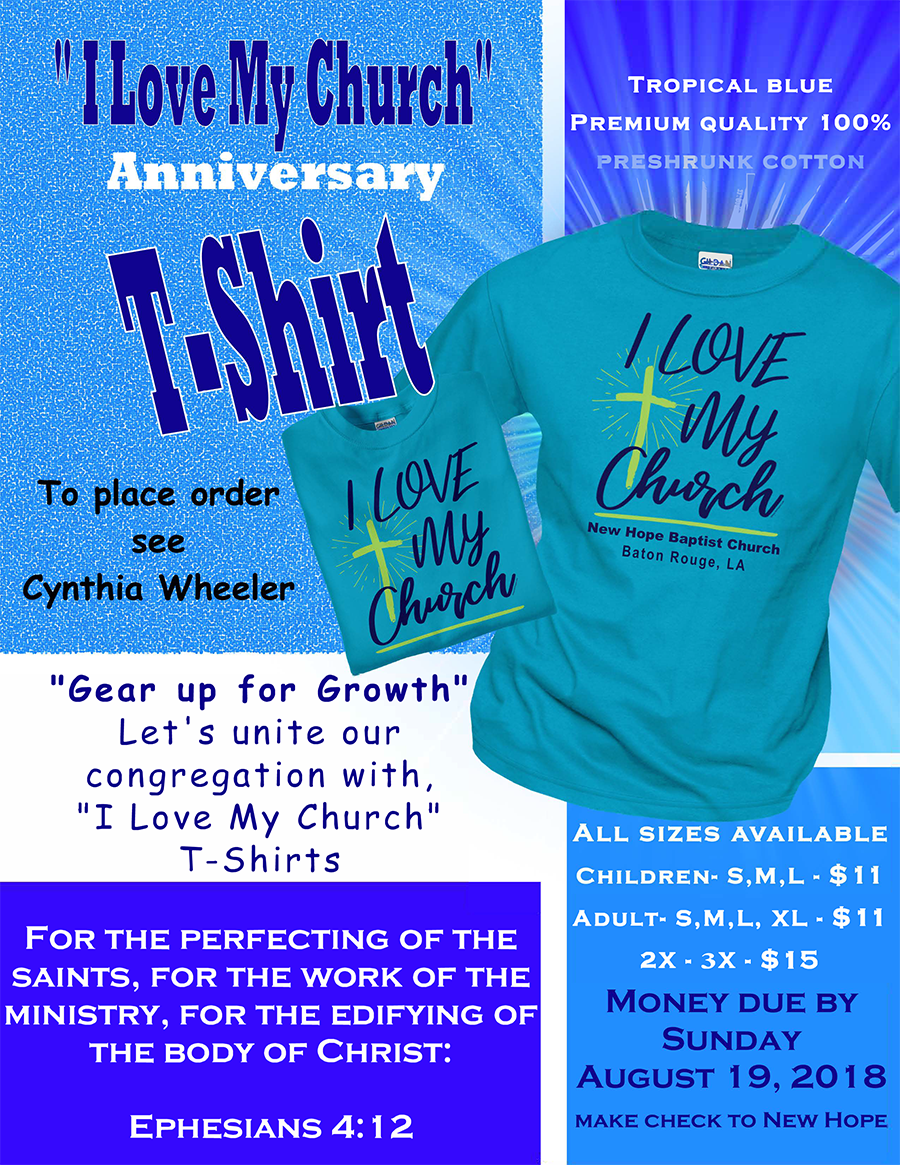 August 19, 2018
Pastor Cyrus' Pastoral Anniversary
Our beloved Pastor will be celebrating his 42nd Pastoral Anniversary on Sunday, August 26, 2017, at the 10:45 a.m, Worship. Let us make this a celebration for our Pastor.
August 26, 2018
Men and Boys Fishing Trip
The Men's Ministry will be travel to Orange Beach, Alabama on September 1, 2018, on a Chartered Fishing Trip. We are inviting young men ages 10 and older to attend. The cost is $80.00 per person. The cost includes a one-day license, lunch, and all the fish you can reel in. We will depart from New Hope at 2:30 AM and will return approximately 6 PM. We also welcome those who are interested in sponsoring a kid. Please see Deacon Michael Brown to submit your payment. There is a pre-registration fee of $10.00 for all young men to hold their place.
September 1, 2018
Church Anniversary
New Hope will be celebrating its 71st Annual Church Anniversary on Sunday, September 23, 2018, during the 10:45 a. m., Worship Experience.
September 23, 2018